Welcome to The American Legion, Department of France
Also Visit The Department of France Facebook page
Celebrating over 90 Years of Service -
The American Legion Since 1919
Short History
The American Legion Department of France was chartered in 1924, and except for six years during World War II has been in continues operation. The American Legion, Department of France is devoted to mutual helpfulnesss of veterans (both single and married) and their families, with 32 Posts throughout Belgium, Denmark, England, France, Germany, Greece, Ireland, Italy, Netherlands, Portugal, Spain, and Thailand.
If you know a veteran or veteran's family member who needs help, please have that person contact one of the following:
---

---
Boys State/Girls State "Go Fund Me" Program
Goal is to collect donation in the amount of $15,000.00
Young Americans living in Europe don't have many of the same opportunities as their counterparts in the United States. Their participation in the Boys State and Girls State programs is contingent on their sponsoring Posts ability to raise the necessary funds to send them from their home in Europe to the United States.
---
The Department of France Surpasses the 55% Mark
The 55% American Legion Membership close out date was on Wednesday October 11th, and the Department of France beat that mark closing out at

70.20%.

Great

job members of the Department of France.
The next American Legion Membership cutoff date is 15 November 2017, the 65% mark. The next Department of France cutoff date is 3 November 2017, also the 65% mark.
Did you know that if your Post makes the 100% mark on or before 31 December 2017 your Post will receive back $1.00 for each member in the Post. Right now better than 50% of the Posts in the Department of France are in the hunt for this great membership incentive.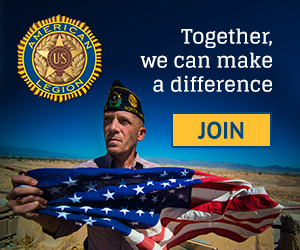 ---
STILL SERVING AMERICA'S VETERAN'S...AROUND THE WORLD
Site Administrator: Doug Haggan, GR05