Welcome to The American Legion, Department of France
Also Visit The Department of France Facebook page
Celebrating over 90 Years of Service -
The American Legion Since 1919
Short History
The American Legion Department of France was chartered in 1920, and except for six years during World War II has been in continues operation. The American Legion, Department of France is devoted to mutual helpfulnesss of veterans (both single and married) and their families, with 32 Posts throughout Belgium, Denmark, England, France, Germany, Greece, Ireland, Italy, Netherlands, Portugal, Spain, and Thailand.
If you know a veteran or veteran's family member who needs help, please have that person contact one of the following:
STILL SERVING AMERICA'S VETERAN'S...AROUND THE WORLD
---

---
---
Margraten Post NL01 to Host the 2nd Department Executive
Committee Meeting
---
Legionnaires
Now is when we need everyone's help to keep this forward momentum going. We cannot afford to ease up now.
Please help us out, and renew your membership now and ask a friend if he or she has renewed their membership. And if you're not sure if they are a members
JUST ASK
You can renew online at
www.legion.org/renew
or send your renewal direct to your Post Adjutant
For more info, Membership Chairman Charlie Brown at.

If you have already renewed for the 2018 year and you receive a
renewal notice from the National Headquarters for the 2018 membership year, PLEASE DISREGARD the notice, as your 2018
membership card is proof of your renewal.

Thank You for your Help
Charlie Brown
Department Membership Chairman
---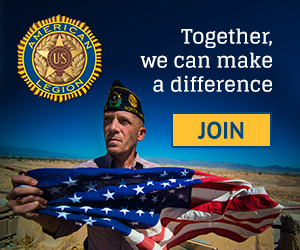 STILL SERVING AMERICA'S VETERAN'S...AROUND THE WORLD
Site Administrator: Doug Haggan, GR05